Thomas Ruggia
President & Chief Executive Officer
Thomas Ruggia joined Samsara Vision as the Chief Executive Officer in July 2020. With 20 years of ophthalmology business experience, he has a comprehensive and nuanced understanding of the health care environment in the United States and abroad, as well as significant experience in the development and commercialization of vision products with differing regulatory and pricing structures.
Before joining Samsara Vision, Mr. Ruggia spent five years at Johnson & Johnson, working at Johnson & Johnson Vision and The Janssen Pharma Co, respectively. Most recently at Johnson & Johnson Vision, he was the Vice President WW Customer Experience and Ocular Surface Disease, responsible for two global commercial teams working in customer strategy, customer service, and field technical service. At Janssen, he was the commercial strategy leader in ophthalmology assigned to an asset in development for AMD. Previously, Mr. Ruggia spent fourteen years at Alcon, a division of Novartis, working in a variety of ophthalmology sales and marketing roles with escalating responsibility. He graduated with a Bachelor of Science from The College of New Jersey in 1998.
Mr. DeNelsky has served as a member of our board of directors since 2015. Mr. DeNelsky has over 20 years of healthcare investment experience across all sectors including medical devices and diagnostics. Prior to founding LSAF in 2013, Mr. DeNelsky worked for 12 years at various hedge funds as a healthcare analyst and portfolio manager. Mr.DeNelsky managed Sapphire Capital, a healthcare only hedge fund that returned mid-high teens returns from 2005-2007 and attracted over $230 million in capital. Mr. DeNelsky served as lead director of Amicas (NASDAQ: AMCS), a healthcare technology company, from 2001-2010. Prior to his direct investment experience, Mr. DeNelsky was a Senior Equity Analyst at CS First Boston, Deutsche Bank and Furman Selz covering a variety of healthcare services companies. Before coming to Wall Street, Mr. DeNelsky worked in the healthcare industry for a healthcare consulting, mergers and acquisitions and valuation firm based in Washington D.C.
Thierry Clidiere
Director
Mr. Clidiere has served as a member of our board of directors since 2016. Mr. Clidiere brings more than forty years of executive experience in marketing, sales and acquisition management within the pharmaceutical and medical device industry. Launching his career at Pfizer, Inc., Mr. Clidiere held various roles in the areas of sales, marketing, operations and business development in several of their international offices. In 1983, he joined Alcon Laboratories, where he spent the next 28 years in executive management positions including General Manager & President of Alcon Spain, President of Alcon France, Area President of Alcon Latin America, Area President of Alcon Europe, Middle East & Africa and, until 2011, Vice President Strategic and Commercial Integration Alcon/Novartis. Mr. Clidiere is a member of the board of ORA Clinicals, and HKI International.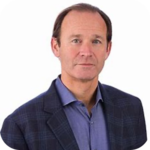 Jonathan H. Talamo, M.D.
Director
Jonathan H. Talamo, M.D. is internationally known as an experienced surgeon and thought leader in the ophthalmology field, particularly in the areas of corneal disease, cataract and refractive surgery. Also an experienced health care executive, Dr. Talamo was until January 2020 as the Chief Medical Officer/Worldwide VP of Clinical and Medical Affairs, Johnson and Johnson Vision and prior to that as the Chief Medical Officer at Ocular Therapeutix, Inc. With more than 25 years of clinical practice experience in Boston, MA, he served on the Harvard Medical School faculty as well as a founder, board member and medical director of a large Ophthalmic ASC (Surgisite Boston) and The Laser Eye Center of Boston, LLC. Dr. Talamo is a past recipient of Honor and Senior Achievement awards from the American Academy of Ophthalmology.
Tracy M. Valorie
Director
Since 2019, Tracy M. Valorie is the owner and president of TMV Associates LLC, a strategic consulting firm to pharmaceutical and medical devices companies with a focus on early stage and start-up activations. With more than 25 years' experience in general management, commercial development, strategic planning, and brand and customer marketing, Ms. Valorie found success at Bausch + Lomb, where she was most recently the Sr. Vice President, General Manager Bausch + Lomb, a Valeant Company US Pharmaceuticals and Surgical Business, and Sr. Vice President, General Manager Women's Health. She also spent 21 years supporting the ophthalmologic and other business lines at Pfizer.
David Schiff is the co-founder and CEO of Innovatus Capital Partners, a boutique specialty finance asset management firm focused on private credit and asset-based investments and serves on the investment committee of all Innovatus investment vehicles. He participates on the boards of several portfolio companies across healthcare, consumer and equipment businesses and has managed capital for limited partners across institutions, pension funds and endowments over the last twenty-five years. Prior to founding Innovatus, Mr. Schiff was a Partner at Perella Weinberg Partners and the Portfolio Manager of the Asset Based Value Funds from 2008 to 2016 that had over $2 billion of equity under management.